Cover Page
Qatar scores big
Active tourism focus for future says Qatar Tourism's Chief Operating Officer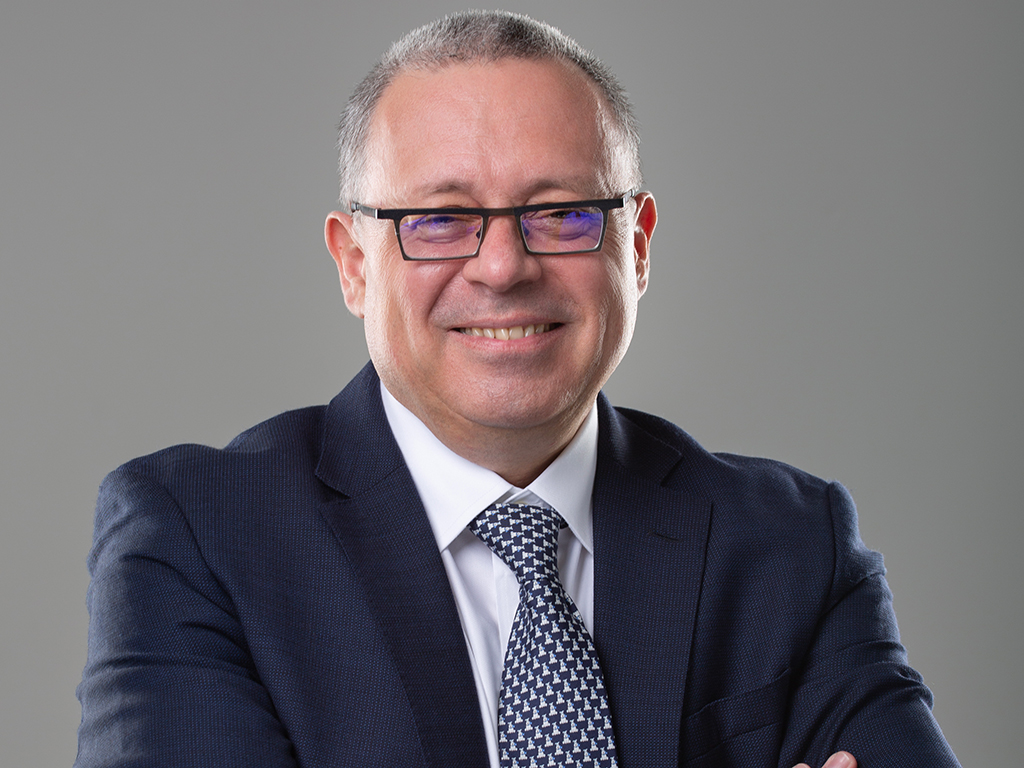 As FIFA World Cup Qatar 2022 approaches, Qatar Tourism has made headlines with a spate of new hotels, resorts and tourism attractions.
The country's long-term tourism strategy, however, focuses on finding its place in active tourism, spreading the word in the agent community with the Qatar Specialist Programme and maximising visitation through stopovers, in partnership with the country's award-winning national air carrier.
We speak to Berthold Trenkel, Qatar Tourism's Chief Operating Officer, who shares insight into the present and immediate future of the country's tourism agenda.
"While the FIFA World Cup Qatar 2022 will certainly be Qatar's biggest sporting event thus far, the country's sport credentials have been building up over the last one to two decades," Trenkel tells TTN.
"Qatar hosted the Asian Games in 2006 and more recently hosted its first ever Formula One Grand Prix. Looking ahead, sports will certainly continue to be a focus, exemplified by the recent signing of Qatar into the F1 calendar over the next 10 years.
"Indeed, active holidays is an ideal space that Qatar's tourism sector can occupy, and we have identified this in our strategy. With Qatar's abundant natural assets from the sea to the desert, visitors can expect to see more experiences curated toward Qatar's beautiful landscape. For instance, Fuwairit Kite Beach is soon to open and is set to become the ultimate surf destination given the area's excellent wind conditions. The resort will have a unique aesthetic and will offer a perfect ambience for those looking to relax.
"In addition to the many attractions that will be developed, our strategy looks at tapping into new global markets. We have identified 15 priority markets and have identified which have potential for point-to-point travel and which are more suited for stopover travel. Along with an expanding network of international offices, our strategy will see us grow the tourism sector well beyond the World Cup, culminating in a tripling of our current visitor numbers to six million visitors a year by 2030."
QATAR SPECIALIST PROGRAMME
The Qatar Specialist Programme uses the latest technology to keep travel partners across the globe up to date on Qatar's diverse tourism offerings. A highly interactive and flexible training platform, it helps agents to become experts on the range of experiences available.
"To that end, the programme is beneficial even to regional agents or those who have already been working with us for some time or feel that they understand the destination well. Because of the country's rapid pace of development, we are confident that there will be new things to learn via the programme.
"In fact, reflecting on our recent roadshow to Riyadh, Jeddah and Dammam, it was clear that, despite proximity of the two countries, operators in Saudi Arabia were greatly and pleasantly surprised by the extent of developments and happenings taking place in Qatar. As such, all can benefit from a course like the Qatar Specialist Programme."
Trenkel adds: "International partners who complete the full course will receive exclusive Qatar Specialist benefits including the ability to promote themselves using the programme's certification and logo. They will also qualify for visits via Qatar Tourism's familiarisation trips, receive exclusive updates on new products and events and have the opportunity to participate in competitions to win prizes including trips to Qatar.
"To ensure that partners are up to date with all the latest information, the certification is valid for a year and a refresher course will need to be taken annually thereafter."
HOTELS AND RESORTS
Properties that opened in Qatar last month include Fuwairit Kite Beach, perfect for kitesurfing enthusiasts, The St. Regis Marsa Arabia Island in the heart of Porto Arabia; Rixos Gulf Hotel Doha built on the site of the historic Gulf Hotel that first opened in 1973; Waldorf Astoria Doha Lusail in the heart of Lusail and boasts a pristine private sand beach; and DoubleTree by Hilton Doha Downtown.
Products expected to enter the market this month (November) include The Outpost Al Barari situated in the Inland Sea nature reserve and surrounded by soaring sand dunes and desert wilderness; Rixos Qetaifan Island North Doha surrounding the island's main attraction- a state-of-the-art waterpark; The Ned Doha, one of London and New York's most exclusive hotels and private members' clubs set inside the former Ministry of Interior building along the Doha Corniche; The Chedi Katara Hotel & Resort designed with an elegant blend of Mughal and Ottoman aesthetic in Katara Village; and Katara Hills LXR Hotels inspired by Scandinavian architectural style and created with environment-friendly materials.
Also set to open before the end of the year: Waldorf Astoria Doha West Bay; Raffles Doha and Fairmont Doha; and Rosewood Doha.
ENTERTAINMENT
Apart from hotels, several entertainment attractions are opening up, including Al Maha Island with six high-end restaurants and Al Maha Drive, a unique driveway experience reserved only for supercars and classic cars; Lusail Winter Wonderland; Lusail Boulevard; Qetaifan Island North featuring luxurious hotels, beach clubs, gardens, pedestrian-friendly streets, distinct neighbourhoods and a waterpark with 36 rides set to open in 2023; Corinthia Yacht Club in The Pearl-Qatar; and West Walk, Doha's latest urban lifestyle community.
Several beaches and beach clubs have opened up or are expected to open in time for the World Cup, including West Bay North Beach Project, 974 Beach Club, La Mar Beach Club and Makani Beach Club.
Qatar's iconic Museum of Islamic Art (MIA) reopened to the public last month following a year-long facilities enhancement project.
Launching for the first time outside of France, the prestigious Parisian department store Printemps will combine new technologies and an immersive physical experience to offer over 600 brands – 200 exclusive in Qatar. Printemps Doha will be the only department store in Qatar to house all the iconic Maisons under one roof: Louis Vuitton, Dior, Valentino, Balmain, Pinel et Pinel and more.
STOPOVER PROGRAMME
It is expected that Qatar Tourism-Qatar Airways stopover programme will be one of the key footfall generators for Qatar going forward in order to achieve six million visitors annually by 2030.
"With Hamad International Airport earning the accolade of World's Best Airport for two consecutive years by Skytrax, we see the stopover programme as an excellent addition to the visitor experience of Qatar and accelerator to visitor growth.
"There is still so much untapped potential when it comes to trans-Atlantic and trans-Pacific flights. For many international travels, a stopover could be a great way to get a flavour of not just Qatar, but of the region overall, allowing them to experience authentic Arabian hospitality," says Trenkel.
A short drive away from the airport, tourists can find themselves near some of Doha's most prominent landmarks and attractions, such as the National Museum of Qatar and the recently reponed Museum of Islamic Art, both of which having compelling external facades that represent innovative interpretations of regional architecture, and which have been designed by globally renowned architects.
"For families, a stopover can also be a great way to break up the tiredness of a long trip and jump into some fun at some of Qatar's incredible theme parks, such as Desert Falls & Adventure Park with its water rides fit for every age, or Doha Quest, which has the world's tallest indoor rollercoaster and drop tower," he suggests.